About Us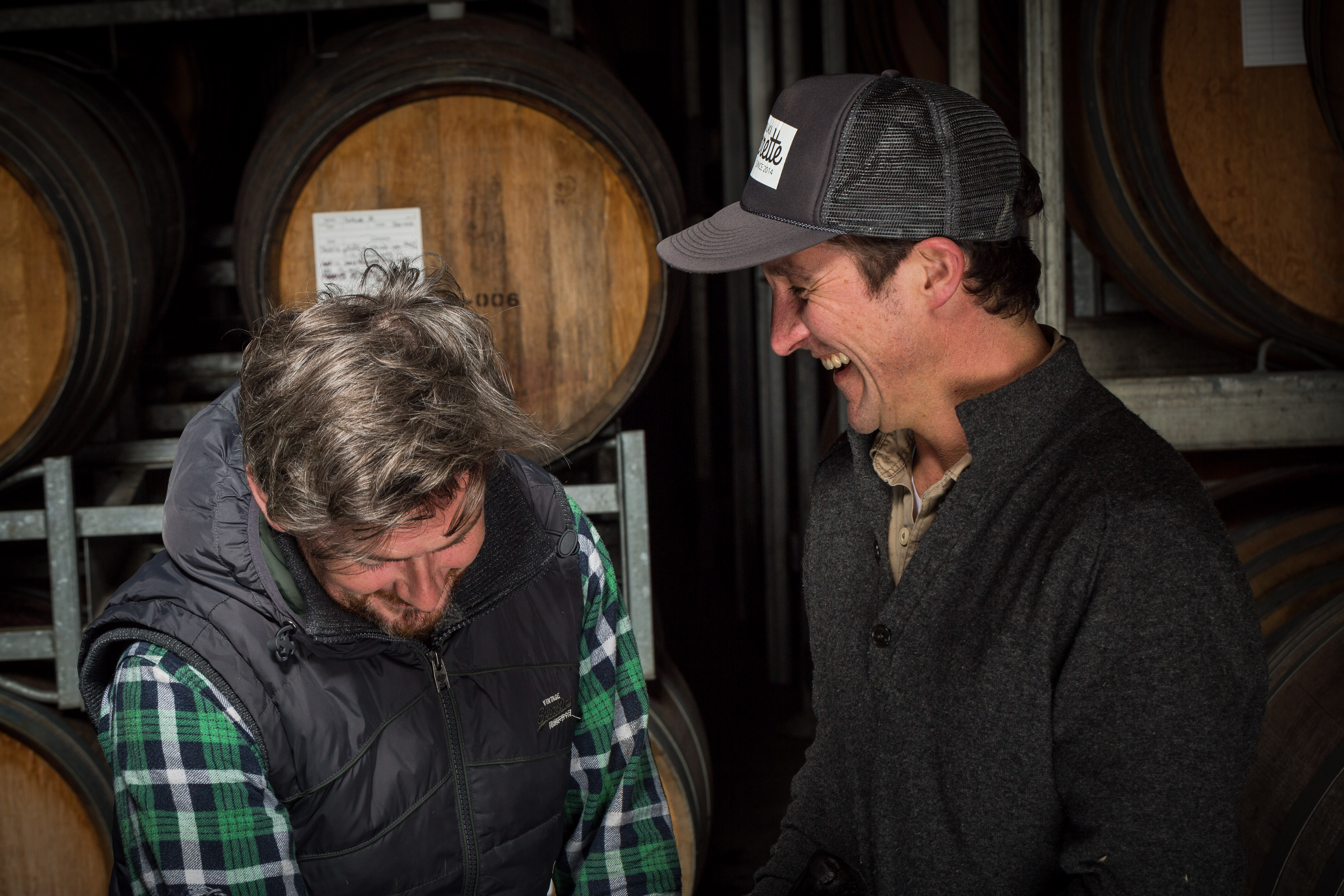 It's a funny time to be making wine in Australia. For many, technological advancements no longer define our wines, which bring us back to the age old question – what makes our patch of dirt unique?
And this is our journey. We are committed to seeking out sites that we deem to be strong and unusual. Often these vineyards were unloved when discovered, however through listening to and learning from the sites themselves, we have been able to bring back the health of the vineyards and share their character through the wines we are now making.
We are surprised that we have found sites with such clarity and beauty. And as a result, this very small and slow project is teaching us a lot about our land and our place within it.
Mac Forbes

Mac first donned overalls in the South West of France at the tender age of eighteen. That summer was the catalyst for a now 20 year long career which has seen Mac work with some of the most respected names in the business, both in Australia and overseas. Mac's early experiences covered the gamut of winemaking, teaching and marketing. From educating European distributors on Australian wines to consulting to Austrian winemakers, Mac developed a strong understanding of the international wine market and old fashioned winemaking. Returning to Australia in 2004, Mac kicked off his own project determined to marry some of the old world philosophies adapted to his beloved Yarra Valley. Determined, focused and able to multitask at high speed, Mac continues to drive the business forward. Vineyard and winery leases demonstrate his ongoing commitment to the Yarra Valley, and the next ten years look set to provide as much if not more excitement than the last.

Austin Black, Winemaker

Austin joined the team in 2013 and brought with him a wealth of wine making experience. Having worked in New Zealand at Chard Farm Winery, Austin has focused his experience on cool climate regions developing his knowledge of Pinot Noir, Riesling and Syrah. While New Zealand was the catalyst for this Irishman's wine making career, he has investigated the practices of the Old World with vintages in both Burgundy and Austria. A keen mountain biker, you will no doubt see Austin navigating the valley on two wheels.

Cliff Wickman, Vineyard Manager/ Viticulturist

Having experienced vintages in Burgundy and across New Zealand, Cliff brings a strong passion for all things organic and biodynamic. After four harvests at Central Otago's Felton Road, Cliff has honed his love for vines to specialising in Chardonnay and Pinot Noir. The mechanically minded, handyman Kiwi takes pride in growing grapes with a hands on approach. He loves being part of the production of wines un-manipulated in the winery to reflect their vineyard origins. When not tending to the vines and soils he can be found in his other home, the water, swimming, spear fishing and free diving.